Find a Real Friend in Jesus: Ten Amazingly Easy Steps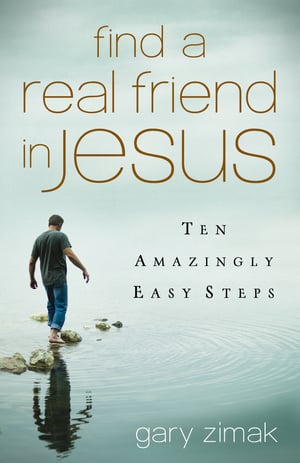 "This delightful book is a great resource for people who want a deeper relationship with God, but find that they have limited bandwidth for reading at the end of the day."
— Jennifer Fulwiler, author, Something Other Than God
D
iscover ten amazingly easy steps that will help draw you closer to the Lord
---
Maybe you turn to Jesus whenever you're in need, but find yourself ignoring Him when your life is smooth sailing. Maybe you already feel close to the Lord, but recognize that—like a marriage or any other significant relationship—complacency can lead to a rut.
Maybe you've never even spoken with Him and aren't quite sure where to begin. Wherever you are on your spiritual journey, it's absolutely possible to forge a deeper and richer relationship with Jesus.
Are you ready to invite Jesus more deeply into your life? If so, Find a Real Friend in Jesus will direct you on the greatest adventure of your life.