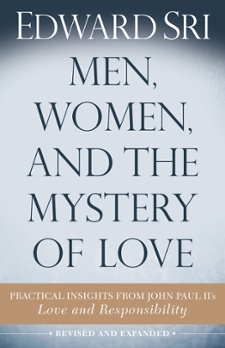 "Compellingly reveals that the relationships that society considers healthy regularly fall short of God's plan for us."

– Dr. Ray Guarendi, host, Living Right with Dr. Ray
Shed some light on the real issues that men and women face in Men, Women, and the Mystery of Love.
In Men, Women and the Mystery of Love, Edward Sri unpacks the contents of this great work, making it accessible to every reader. He emphasizes the down-to-earth nature of Love and Responsibility, giving readers actionable advice on issues such as:
How to determine if a relationship is one of authentic love or is doomed to failure
The problem of pornography
The meaning of friendship
Study questions with each chapter make this a valuable resource not only for individual personal reading, but also for small group study.