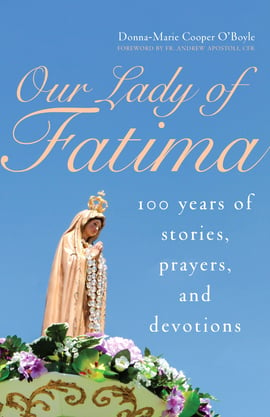 Donna-Marie Cooper O'Boyle captures the essence of our Lady's requests made at Fatima. It is the call for us to become simple souls, just as the children were. It is how we carry on the mission. Fatima is for today and for the future.
—David M. Carollo, executive director, World Apostolate of Fatima USA
The Fatima message is needed now more than ever!
To mark the 100th anniversary of the apparitions, Donna-Marie Cooper O'Boyle provides a one-stop guide to the tradition, history and spirituality of Our Lady of Fatima. The uncertainty of global events can seep into our daily worries, creating fear and anxiety that's difficult to overcome. Our Lady of Fatima is a welcome remedy for that worry. In it, you'll find a chance to grow in faith and holiness, as well as a needed dose of inspiration, hope and peace in following its advice and suggestions, and in praying the prayers.