Subscribe to our Advent with Saint Francis email series!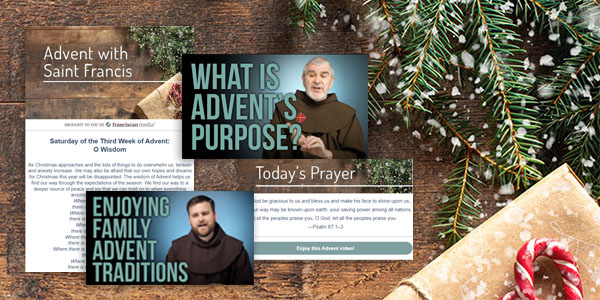 Be inspired each day of
Advent

!

Experience daily Advent messages sent right to your inbox! Each morning you will receive...
a timely reflection on the season inspired by the life and spiritual foundation of St. Francis,
a prayer or Scripture passage to inspire you each day.
and videos about Advent.
Yes, send me daily Advent emails!