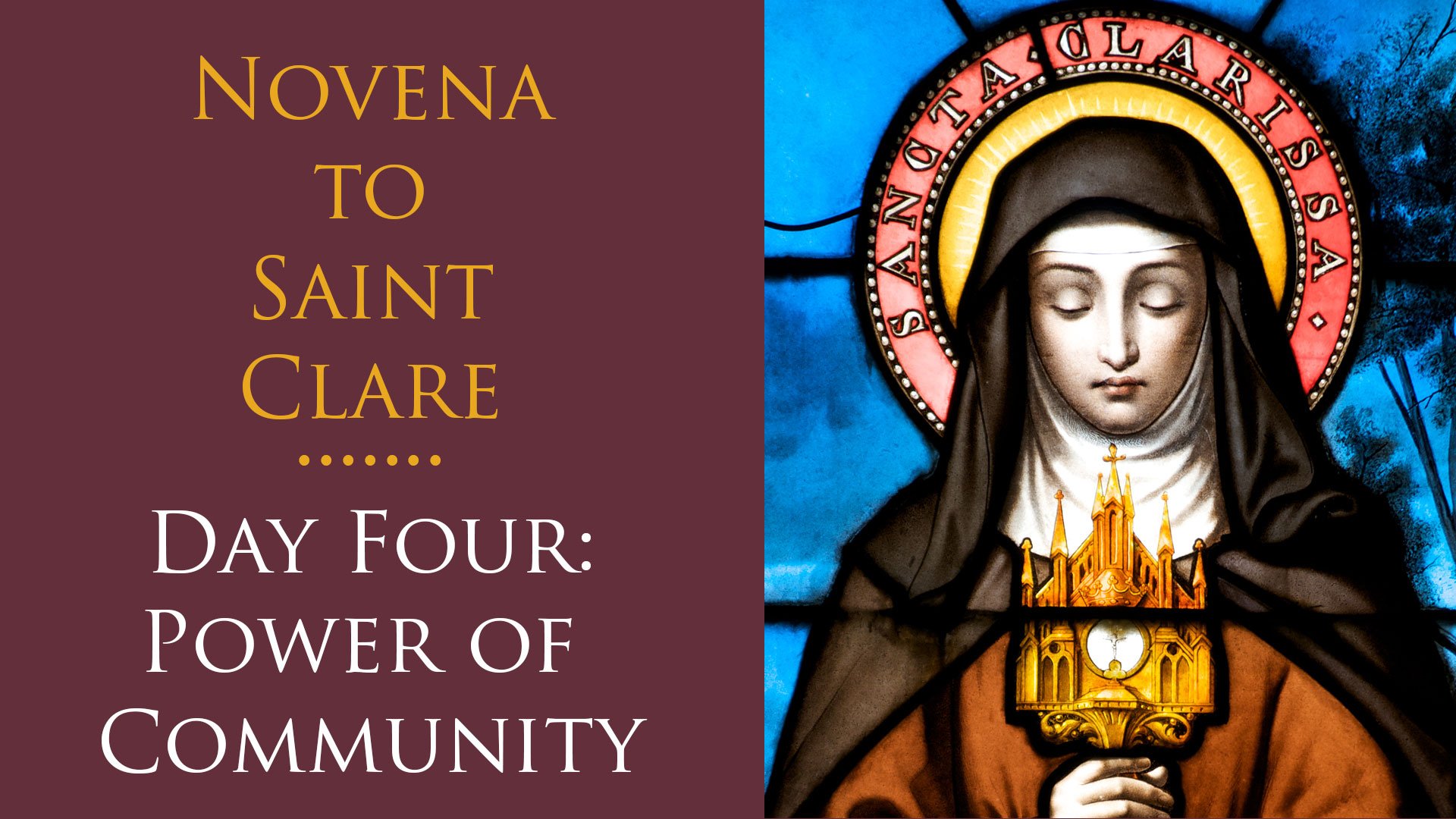 Prayer
---
Reflection
For some, the life of Saint Clare may seem rather unappealing, spending her days inside the modest dwelling of Sam Damiano with her sisters in silence, going about the daily tasks of praying, cleaning, gardening, and other chores. It was the perfect vision of Clare's quest for simplicity, of stripping away anything that could come between her and Christ.
In this day and age of what seems like constant noise and distractions, though, this way of life probably seems completely unachievable and undesirable. But to Clare, this way of life made perfect sense. It was the manifestation of her ideal life, stripping away all things that could detract from fully focusing on Christ.
Clare's way of living the Gospel was not Saint Francis' way, yet she left a profound mark on the life of the Church through her own form of ministry. We may not all be called to go out among the people. For some, their impact may be more interior—praying for others in need, caring for those who are quietly suffering, quietly serving the Church. Regardless, they are helping to serve Christ.
---
In Clare's Own Words
"Live and hope in the Lord, and let your service be according to reason."
---
Questions for Reflection
If you were called to ministry, what would it look like? Would you be more like Clare or Francis?
Given your personality, what are some ministries that would be a good fit for you?
Do you think that because Clare's ministry was not as visible as Francis' that she is often overlooked?
---